Personalised training with a commitment to quality
Obtain the knowledge and skills required to confidently respond in an emergency situation with our extensive range of training courses and safety solutions.
Duration: 5 hours
Certificate: 12 months
Prerequisites: HLTAID011 Provide first aid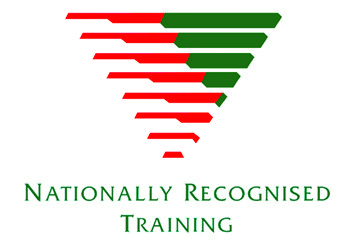 PUAEME005 Provide Pain Management
Healthcorp's accredited PUAEME005 Provide pain management course covers the skills and knowledge required to administer restricted analgesics to provide pain management as part of a medically supervised first responder organisation. It includes identifying the need for analgesia; accessing, preparing and administering restricted pain relief such as analgesics and aspirin according to medically endorsed protocols; performing casualty handovers and completing analgesic use requirements.
This training is applicable for personnel from emergency services, volunteer organisations or organisations that provide a medically supervised first aid service. Licensing requirements for the storage and administration of drugs may apply.
accessing and preparing appropriate dosage of analgesic including checking for contraindications and precautions prior to administering and identifying appropriate use of analgesic drug for the casualty
applying Work, Health and Safety (WHS)/Occupational Health and Safety (OHS) requirements
communicating with casualty to provide comfort and instruction about the analgesic drug
completing written logs and documentation
complying with legislation and industry standards
following medically endorsed protocols
identifying situations for use of analgesic drugs during first aid
monitoring casualty whilst analgesic drug is administered including assessing vital signs including level of consciousness, breathing rate, pulse rate, skin colour and temperature
reporting casualty condition and analgesic administration during handover
requesting ambulance and/or medical assistance
safely administering analgesic drug
safely securing analgesic drugs in storage facility
Students attending the PUAEME005 Provide pain management course must hold a current statement of attainment in HLTAID011 Provide first aid. Students must also be at least 18 years of age at the time of attendance. (Copy of current certificate to be provided at time of enrolment)
Heathcorp's PUAEME005 Provide pain management course is available in Melbourne, Sydney, Brisbane, Perth, Adelaide and Australia-wide.
The face to face training is 5 hours and cover both theory and practical aspects. Students are required to arrive at least 10 minutes prior to the course commencement or will be refused entry. There is a short multiple choice quiz at the end of the training covering the course theory learnt that day. Students will also be assessed on practical skills as a requirement to pass the course.
The PUAEME005 Provide pain management Statement of Attainment is valid for 1 year or as required by Legislation, Local or Organisational Medical Standards.
Once enrolled, Healthcorp will email students a booking confirmation with venue details and maps, course requirements and terms of enrolment.
Health & Safety for Everyone.