Woo Single Product Template
Loading...
Description
Loading…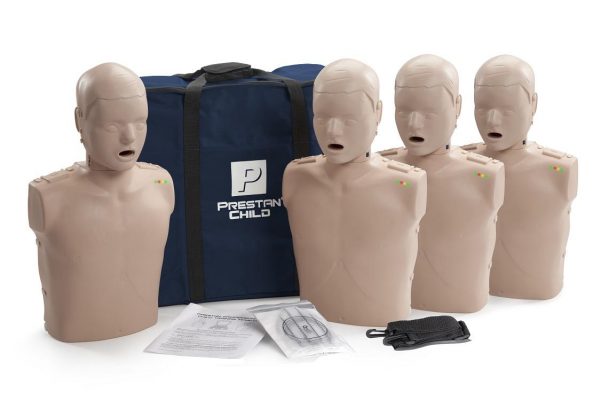 Prestan CPR Manikin CHILD – 4 pack
SKU: PP-CM-400M-MS
Categories: CPR Training Manikins, First Aid Training Products
$893.92 incl. GST
Prestan Professional Child CPR-AED Training Manikins 4-Pack (includes Blue CPR Rate Monitor) with 50 Child Lung Bags, an Instruction Sheet and a nylon carrying case.
Colour: Medium Skin
Please note: Face shields are required to be used with this product. The code for the Child face shields is PP-CFS-50.
What materials are used in manufacturing Prestan Manikin Products? The manikins are a blended polypropylene and the skin is a Thermo Plastic Elastomer. The Face Shields and Lung Bags are made from Polypropylene Plastic – SPI code number 5.
Shipping Fee – $14.50 + GST Australia-wide using Toll IPEC.
Delivery: 3-5 working days metro, 3-7 working days regional.
Loading…